No lack of funding opportunities, 18 May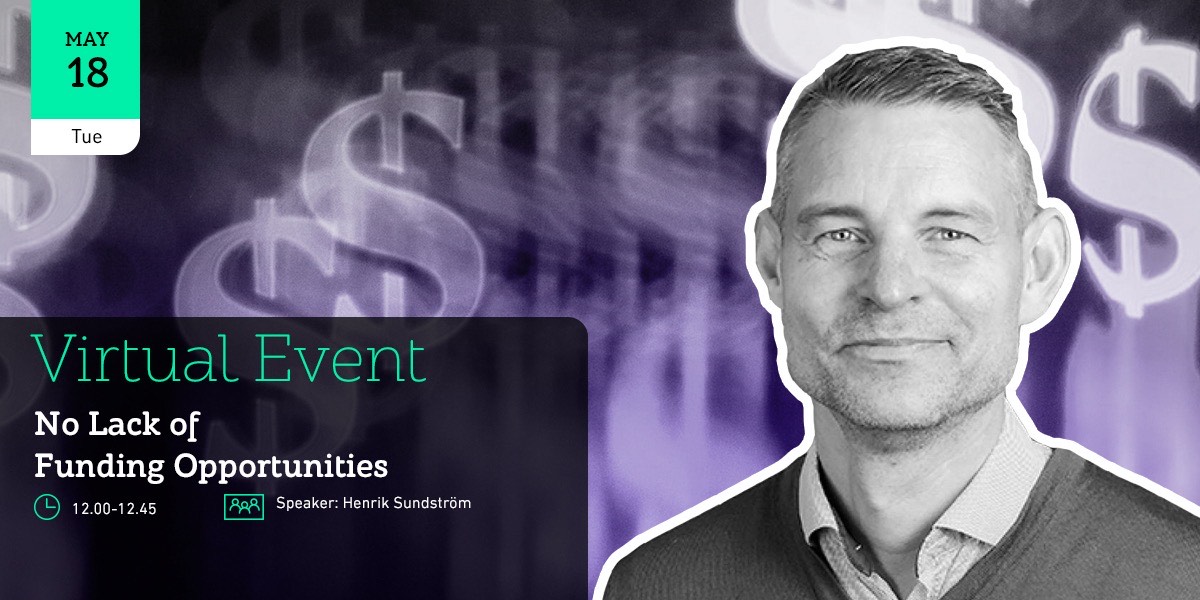 There has never been more funding provided by governmental institutions than now, both within Sweden as well as the EU. 2021 is the year where a bunch of available programs for startups and scaleups are getting started, and that you should be aware of. 
In relation to this, there will be lot of financial support to get access to. For example, EU's upcoming program for research and innovation, Horizon Europe (2021-2027), is one of the most central programs with a budget of approx. 96 million Euros. 
During this seminar we have invited the experts from Durabilis Development/Backing The Future to give you a presentation of the most important programs to keep track on and how these could be an opportunity for you to get funding for you company and projects. 
About the speaker
Henrik Sundström has an extensive background within sales and business development. With previous experiences like being the CEO for Panasonic Nordics and Chief Commercial Officer at Einride, Henrik has a strong sense for entrepreneurship and business-building. Currently, thorugh his own company Nordiska Innovationslabbet (NILAB), his main focus is to support startups and scaleups by matchmake them with larger companies that can speed up the growth. Also, as there is a lot of funding opportunities from the EU for companies with a sustainability focus and through Durabilis Development, Henrik supports startups and scaleups to get access to this. 
When: 18th of May at 12:00!